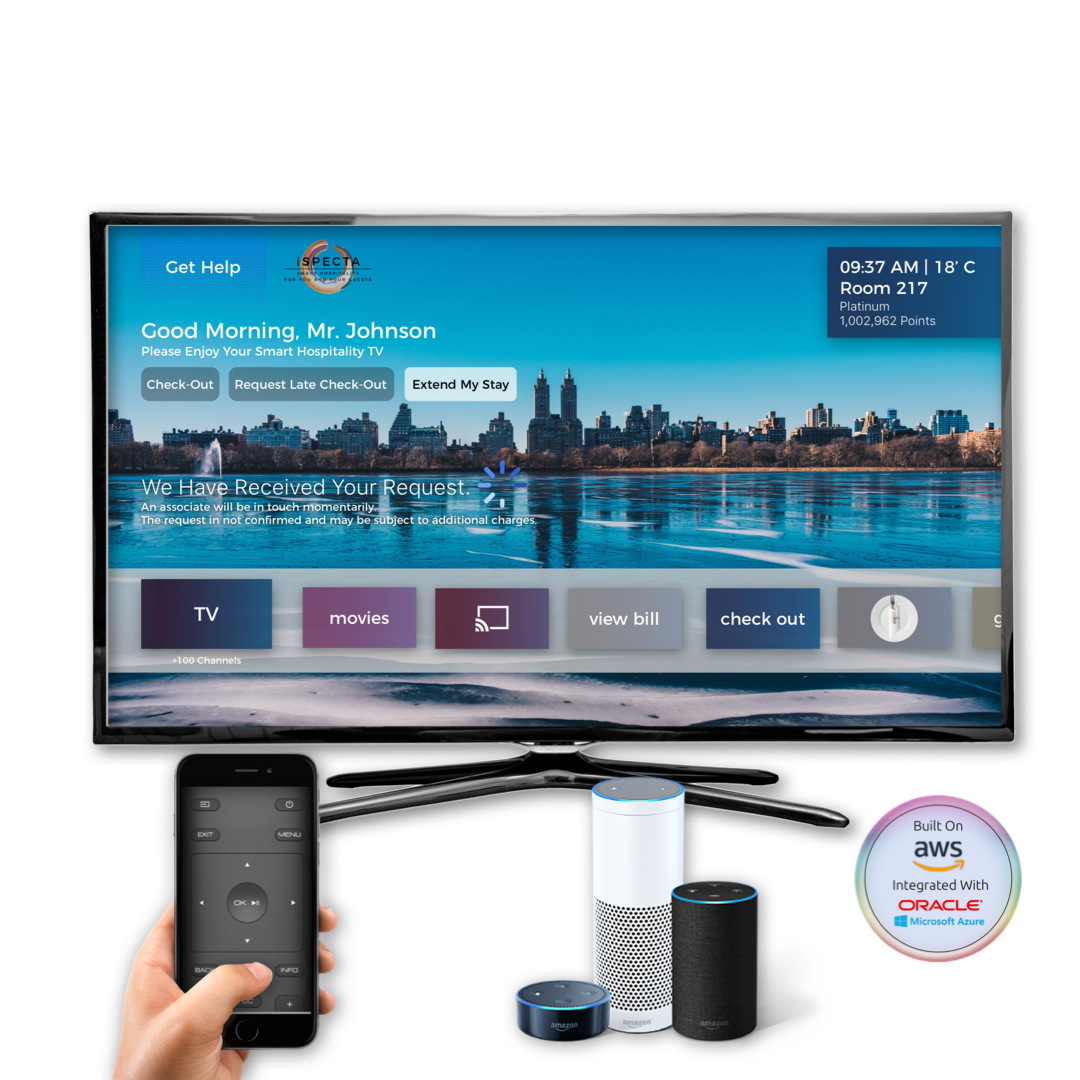 iSPECTA – Smart Hospitality & Property Management Platform help properties streamline their operations, lower their costs, and enhance the overall end-user experience. It provides properties on smart management with leading edge cloud technology that combine innovation with ease of use, and highly dependable responsiveness since it is developped on AWS servers. It is highly cooperative with businesses present IT systems such as Oracle Opera and so forth and it connects all the technology that the property already uses on cloud and leaves space for improvement. iSpecta is also a point of attraction for the property's guests. With all the apps that are already included such as chromecast streaming, room service, restaurant/spa/exhibiton reservations on the property and vicinity, games, movies, shop and loyalty program, any app that the businesses need to differentiate can be included easily. With iSpecta we give you "utility in every sense"
Leading edge cloud technology
sets a new standard.
iSpecta is built on AWS. Any other property management system  needs for you to also invest on an "on-premise" technology. This not only gets you invest more than you need but also tie your hands. To be on cloud, being able to access all your operations including reservations and customer behavior data from one single platform, make reports and get ahead on your competition is the core of iSPECTA.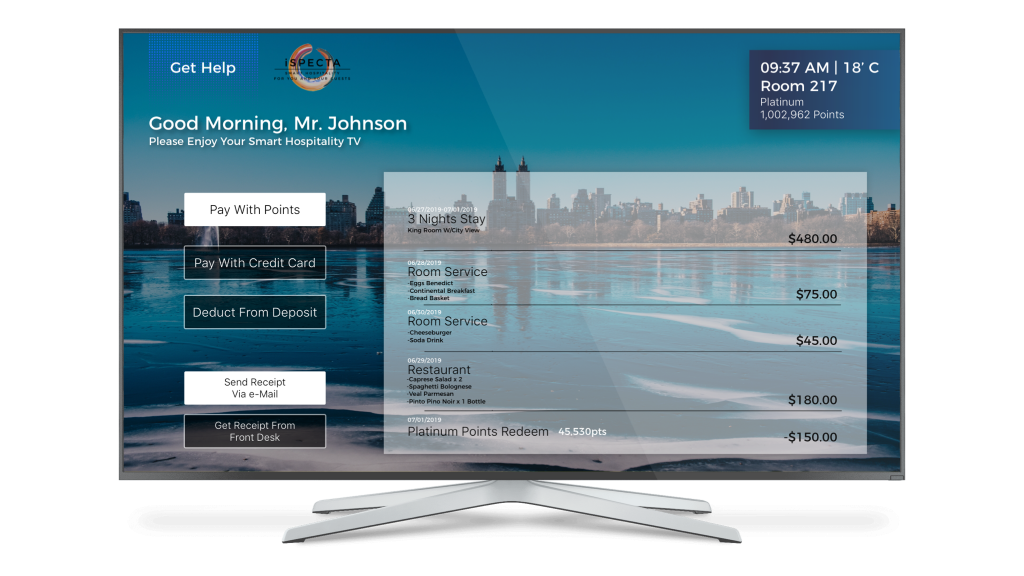 Happy guests,
happy businesses.
iSPECTA includes many applications. It is a center of attraction for your guest. From online reservation to their rooms, your guests will avoid long check-ins. When they arrive to their room they can chromecast Apple tv, Netflix or Spotify to feel right at home. They can order in-room dining right from the tv without waiting on the call for room service and they can pay with their loyalty points. Tourists can make reservations on city exhibitions and variety restaurants and sporty guests can open the fitness app and train right at their rooms. Total entertainment right at their fingertips.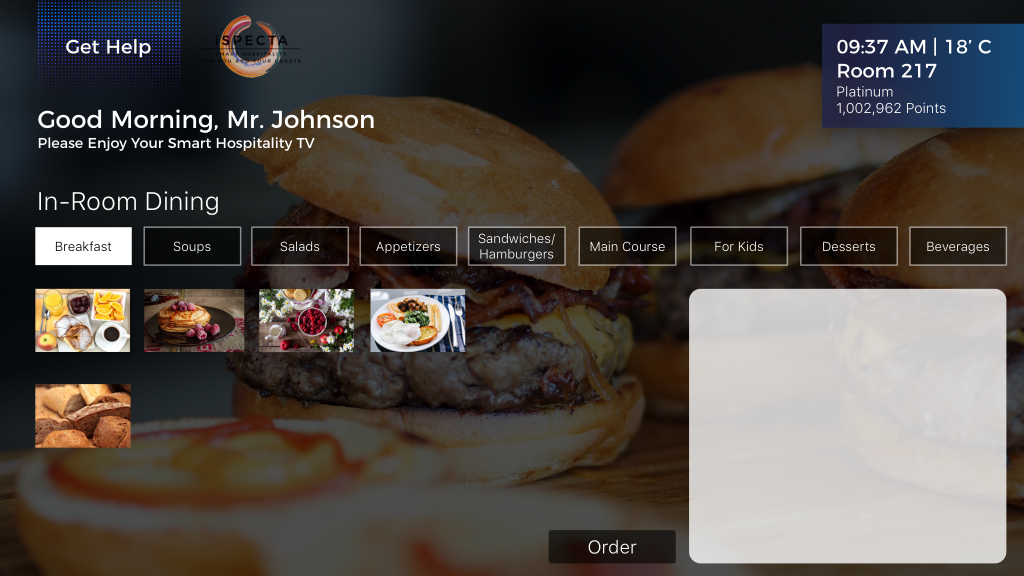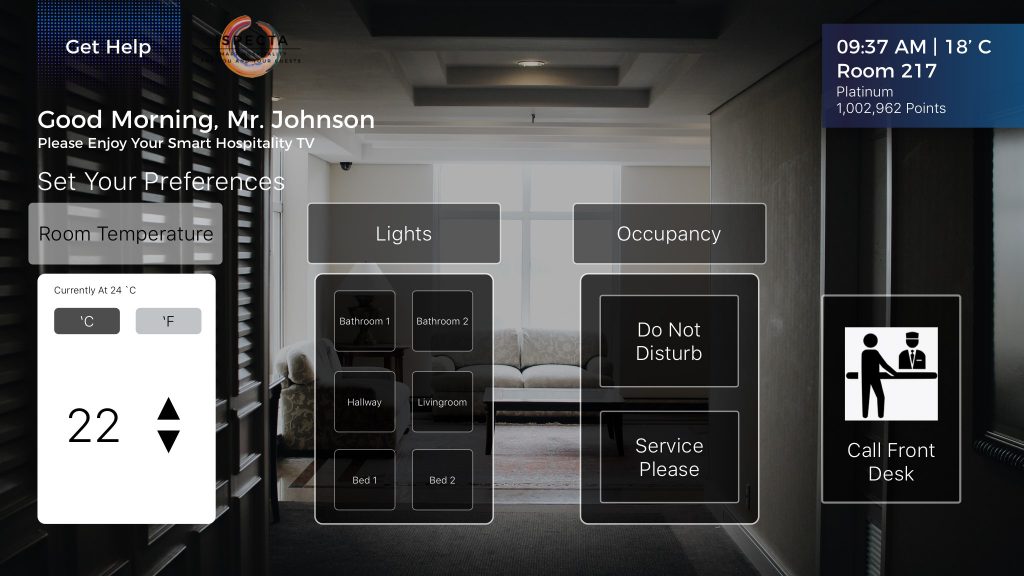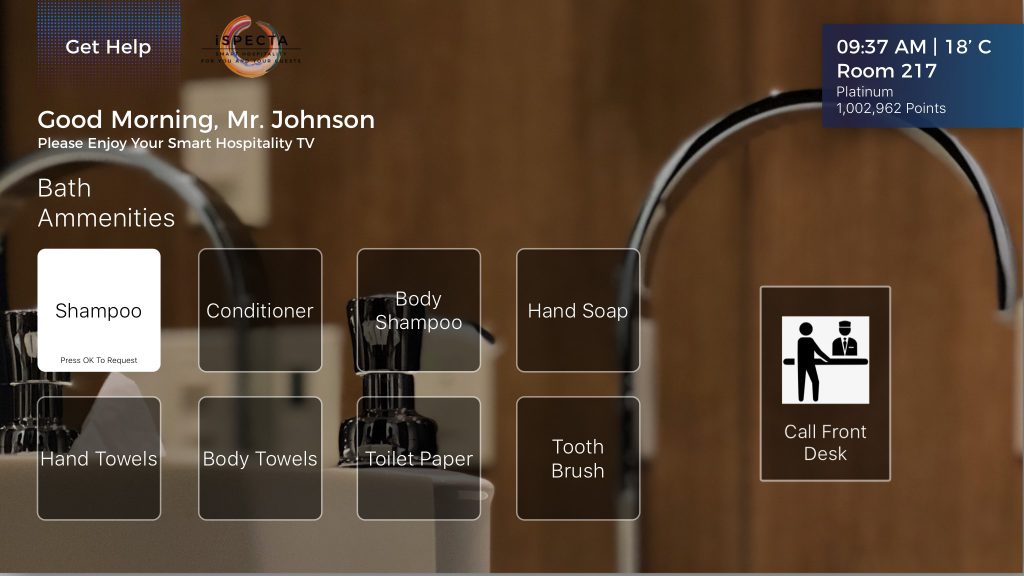 Report and forecast
for tomorrow.
iSPECTA gathers data while you operate. It collects data from your ERP system, it collects data from your online reservation API's, it collects data from any innovative technology you use on your property ie:easy parking, heating and energy usage, security or mapping. But it also collects precious customer behaviour information. With iSPECTA, you can fastly see which of your properties sell more hamburgers, which of your properties attract guests that like to spend more time at their rooms and which of your properties customers brush their teeth often. What do you want to know more to get ahead on your competition? Just tell us.
Contact us today
for your demo.